Modalità video suggerita:1024x768 16 M colori
Suggested Video Mode: 1024x768 16 M Colors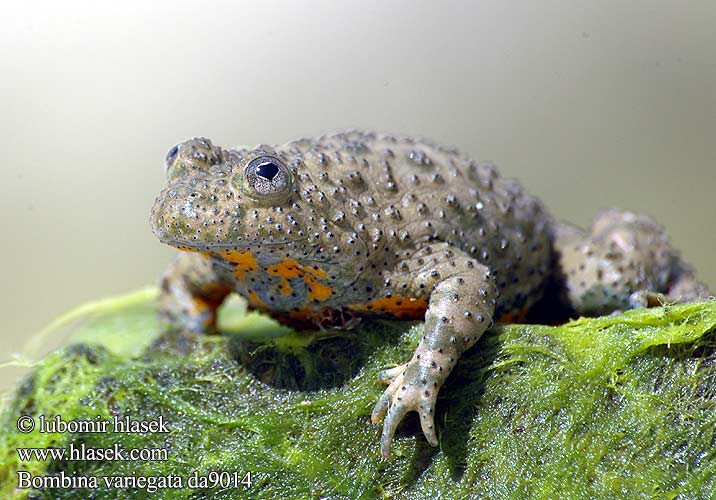 Bombina variegata - Photo: http://www.hlasek.com/bombina_variegata_da9014.html
Click su qualsiasi immagine per ascoltare il mio campione audio (208Kb). Dispongo di registrazioni molto più lunghe dello stesso canto.
Click on any image to listen to my audio sample (208Kb). I have available much longer recordings of the same song.
Descrizione canto:&nbsp/&nbspSong description:
Il canto è assolutamente inconfondibile, essendo contituito da brevi mugolii simili a ululati, ripetuti al ritmo di circa uno al secondo. Devo la registrazione alla cortesia di Ivan Farronato, che mi ha condotto sul luogo di registrazione nel momento più adatto.
The song is absolutely unmistakeable, being constituted by short hums resembling howls, repeated at a rate of about one per second. I owe this recording to the courtesy of Ivan Farronato, who drove me to the recoprding place in the most proper moment.
La responsabilità per la scorretta identificazione della specie dal canto è esclusivamente mia
Responsibility for incorrect species identification from the song is exclusively mine
Spettrogramma del mio campione audio / Spectrogram of my audio sample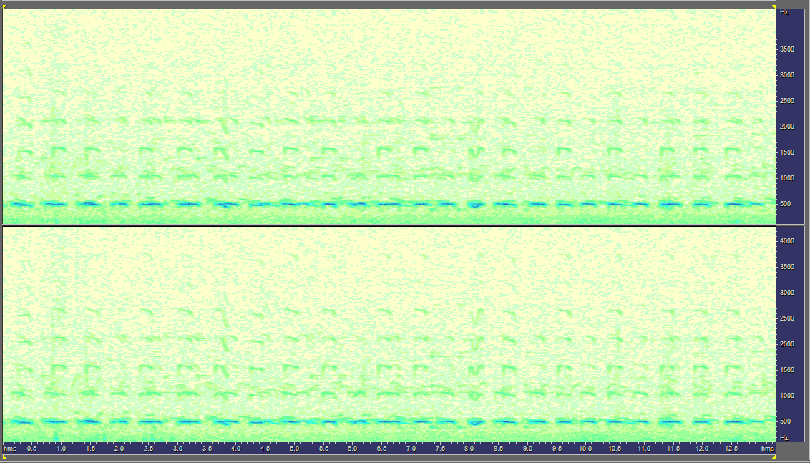 Oscillogramma del mio campione audio / Oscillogram of my audio sample