Modalità video suggerita:1024x768 16 M colori
Suggested Video Mode: 1024x768 16 M Colors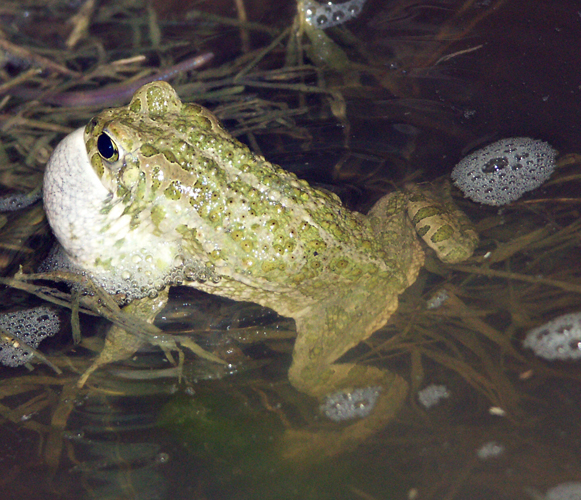 Bufo viridis - Photo: Cesare Brizio
Click su qualsiasi immagine per ascoltare il mio campione audio (206Kb). Dispongo di registrazioni molto pi¨ lunghe dello stesso canto.
Click on any image to listen to my audio sample (206Kb). I have available much longer recordings of the same song.
Descrizione canto:&nbsp/&nbspSong description:
Il canto Ŕ particolare, e ricorda quello del Grillotalpa, risultando peraltro frammentato in frasi della durata di 5-10 secondi. E' un forte e melodioso crepitio continuo, con un graduale crescendo iniziale. Le sillabe sono ripetute regolarmente con frequenza di circa 15 al secondo.
The song is peculiar, and resembles the Mole Cricket's, but is fragmented in phrases lasting 5-10 seconds. It's a continuous loud melodious rattle, with an initial gradual crescendo. Syllables are repeated regularly at the rate of about 15/s.
La responsabilitÓ per la scorretta identificazione della specie dal canto Ŕ esclusivamente mia
Responsibility for incorrect species identification from the song is exclusively mine
Spettrogramma del mio campione audio / Spectrogram of my audio sample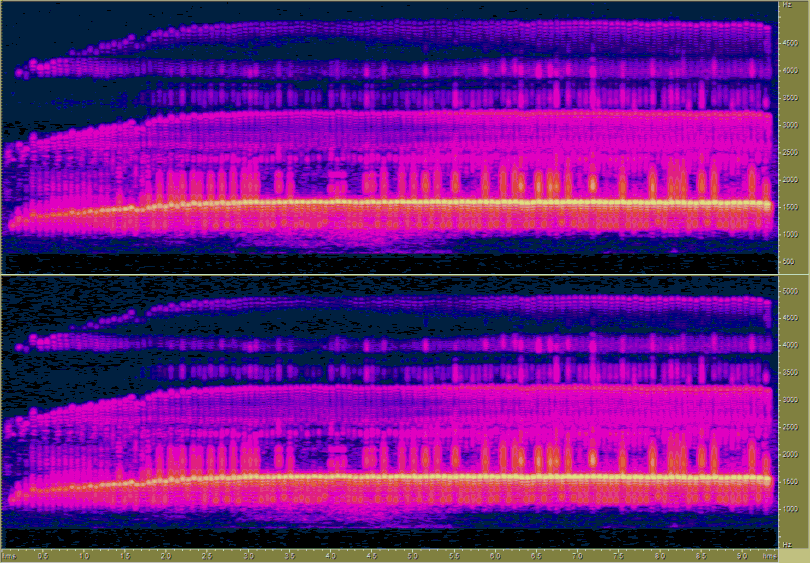 Oscillogramma del mio campione audio / Oscillogram of my audio sample