Modalità video suggerita:1024x768 16 M colori
Suggested Video Mode: 1024x768 16 M Colors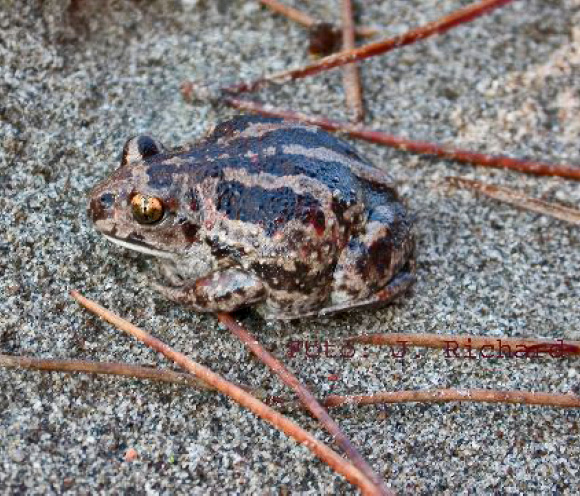 Pelobates fuscus insubricus - Photo: Jacopo Richard - Associazione Faunisti Veneti
Click su qualsiasi immagine per ascoltare il mio campione audio (247Kb). Dispongo di registrazioni molto pi¨ lunghe dello stesso canto.
Click on any image to listen to my audio sample (247Kb). I have available much longer recordings of the same song.
Descrizione canto:&nbsp/&nbspSong description:
La registrazione illustra il canto subacqueo dei maschi, un discreto "crac-crac-crac-crac" con un numero di sillabe tipicamente da due a quattro. Devo la registrazione alla cortesia di Jacopo Richard, che mi ha prestato il suo idrofono.
The record illustrates the underwater song of the males, a discreet "croak-croack-croak-croak" with a number of syllables tipically between two and four. I owe this recording to the courtesy of Jacopo Richard, who lent me his hydrophone.
La responsabilitÓ per la scorretta identificazione della specie dal canto Ŕ esclusivamente mia
Responsibility for incorrect species identification from the song is exclusively mine
Spettrogramma del mio campione audio / Spectrogram of my audio sample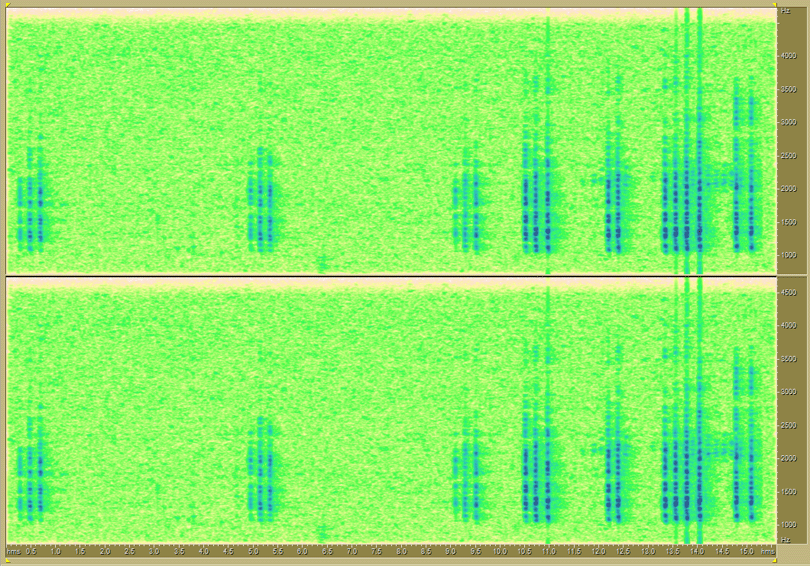 Oscillogramma del mio campione audio / Oscillogram of my audio sample