ModalitÓ video suggerita:1024x768 16 M colori
Suggested Video Mode: 1024x768 16 M Colors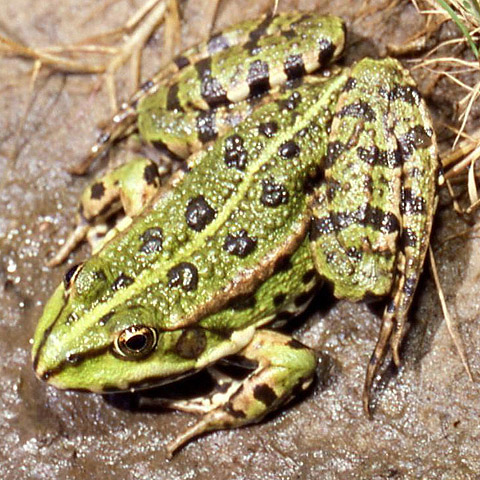 Pelophylax ridibundus - Photo: http://it.wikipedia.org/wiki/Pelophylax_ridibundus#mediaviewer/File:RanaRidibundaFemale.jpg
Click su qualsiasi immagine per ascoltare il mio campione audio (316Kb). Dispongo di registrazioni molto pi¨ lunghe dello stesso canto.
Click on any image to listen to my audio sample (316Kb). I have available much longer recordings of the same song.
Descrizione canto: / Song description:
Deve il suo nome alla ricorrente "risata" di quattro, sei o fino a dieci sillabe, pi¨ o meno lente, "kac-kac-kac-kac". Il maschio emette frequentemente un potente "croak-croak" territoriale.
It owes its name to the recurring "laugh" of four, six or up to ten syllables, slower or faster, "kac-kac-kac-kac". The male often emits a powerful territorial "croak-croak".
La responsabilitÓ per la scorretta identificazione della specie dal canto Ŕ esclusivamente mia
Responsibility for incorrect species identification from the song is exclusively mine
Spettrogramma del mio campione audio / Spectrogram of my audio sample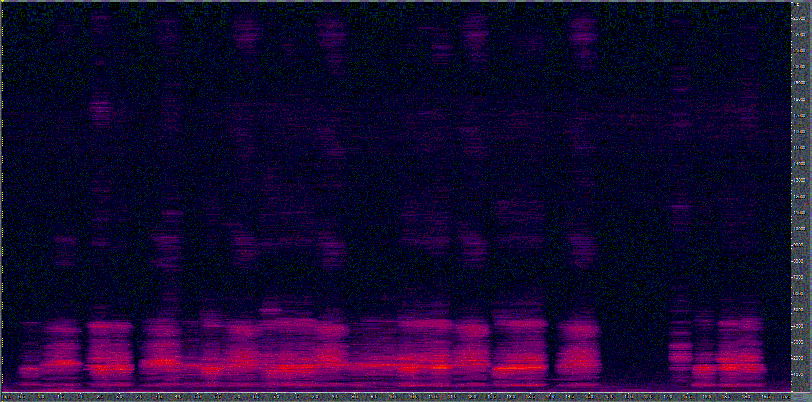 Oscillogramma del mio campione audio / Oscillogram of my audio sample