Modalità video suggerita:1024x768 16 M colori
Suggested Video Mode: 1024x768 16 M Colors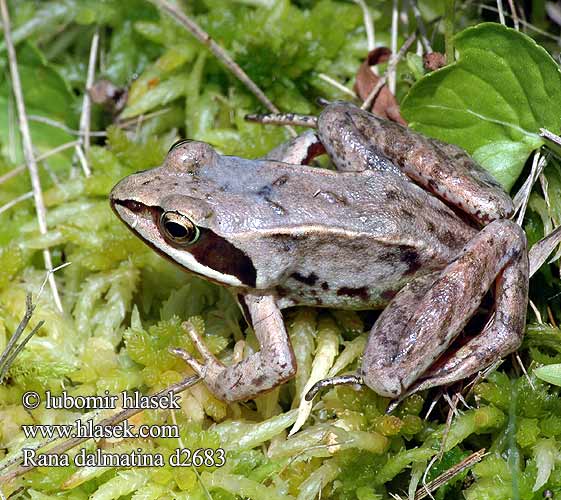 Rana dalmatina - Photo: http://www.hlasek.com/rana_dalmatina_d2683.html
Click su qualsiasi immagine per ascoltare il mio campione audio (286Kb). Il canto subacqueo Ŕ stato registrato con l'idrofono.
Click on any image to listen to my audio sample (286Kb). The underwater song was recorded by hydrophone.
Descrizione canto:&nbsp/&nbspSong description:
Il canto roco, ritmico e fortemente cadenzato viene emesso sott'acqua.
The hoarse, highly rhythmic and cadenced song is emitted underwater.
La responsabilitÓ per la scorretta identificazione della specie dal canto Ŕ esclusivamente mia
Responsibility for incorrect species identification from the song is exclusively mine
Spettrogramma del mio campione audio / Spectrogram of my audio sample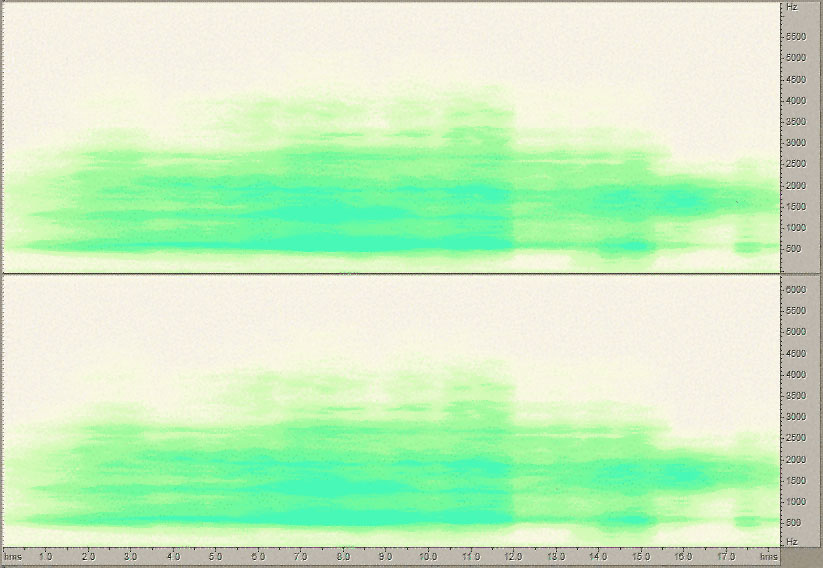 Oscillogramma del mio campione audio / Oscillogram of my audio sample