Modalità video suggerita:1024x768 16 M colori
Suggested Video Mode: 1024x768 16 M Colors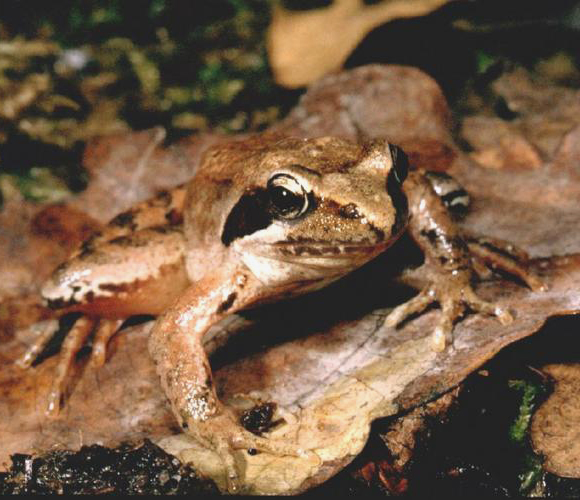 Rana latastei - Photo: http://it.wikipedia.org/wiki/File:Rana_latastei.jpg
Click su qualsiasi immagine per ascoltare il mio campione audio (202Kb). Il canto Ŕ flebile e lontano, ed Ŕ stato registrato sopra la superficie dell'acqua.
Click on any image to listen to my audio sample (202Kb). The song is feeble and far, and was recorded above the water surface.
Descrizione canto:&nbsp/&nbspSong description:
Il canto pu˛ essere comparato al miagolio di un gatto, e viene emesso anche sott'acqua.
The song may be compared to a cat's meow, and is emitted also underwater.
La responsabilitÓ per la scorretta identificazione della specie dal canto Ŕ esclusivamente mia
Responsibility for incorrect species identification from the song is exclusively mine
Spettrogramma del mio campione audio / Spectrogram of my audio sample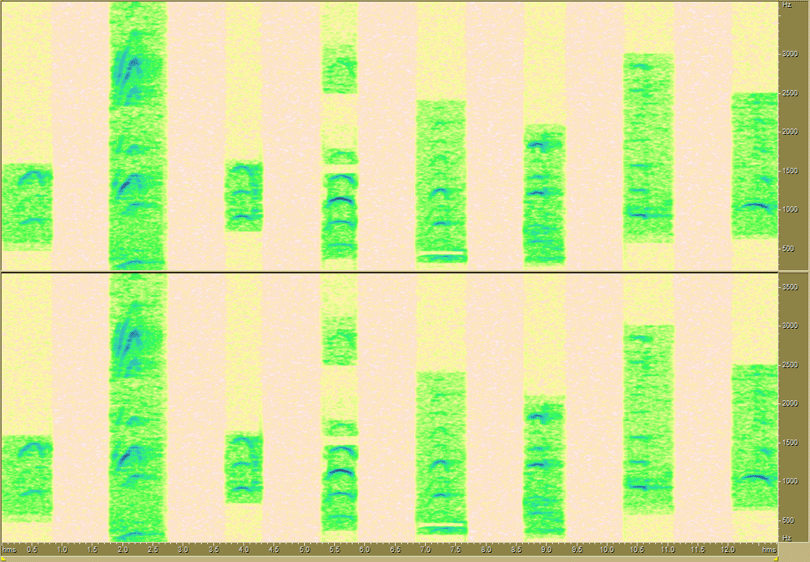 Oscillogramma del mio campione audio / Oscillogram of my audio sample