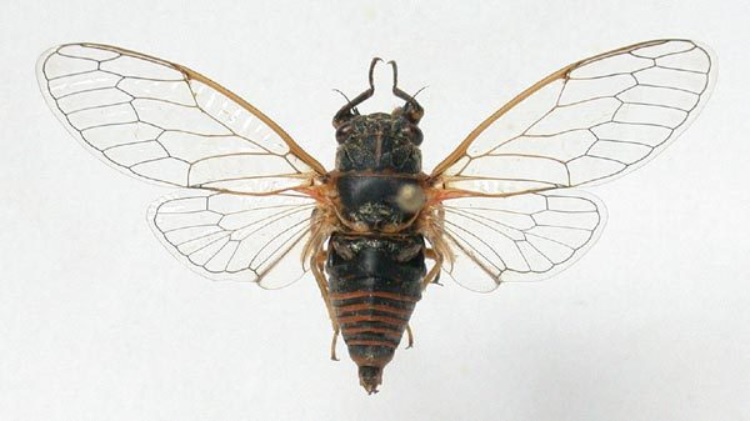 Oligoglena_tibialis - Photo: Cicadasong.eu
Click su qualsiasi immagine per ascoltare il mio campione audio (92.6Kb). Dispongo di registrazioni molto pi¨ lunghe dello stesso canto.
Click on any image to listen to my audio sample (92.6Kb). I have available much longer recordings of the same song.
Descrizione canto
Canta di giorno, in due modalitÓ: ripetizione di secchi e brevi ronzii, della durata di circa 7 centesimi di secondo, oppure un verso costituito da un numero variabile (di solito, da quattro a otto) brevi ronzii iniziali, seguiti da un aspro ronzio, della durata di circa mezzo secondo.
Sings during the day, in two modalities: repetition of short and neat buzzes, each lasting around 0.07sec, or an echeme made by a variable number (usually, between four and eight) short and neat initial buzzes, followed by an harsh buzz lasting around 0.5sec.
La responsabilitÓ per la scorretta identificazione della specie dal canto Ŕ esclusivamente mia
Responsibility for incorrect species identification from the song is exclusively mine