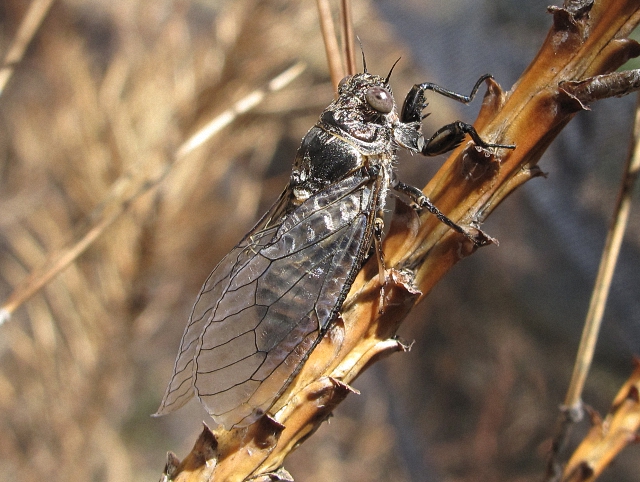 Tettigettalna argentata - Photo: Thomas Hertach - http://www.cicadasong.eu/images/image-197.jpg
Click su qualsiasi immagine per ascoltare il mio campione audio (124Kb). Dispongo di registrazioni molto pi¨ lunghe dello stesso canto.
Click on any image to listen to my audio sample (124Kb). I have available much longer recordings of the same song.
Descrizione canto / Song description
Pattern di 15-24 aspre brevi sillabe uguali, regolarmente spaziate, veloci (10-12 per secondo) seguite da 2-4 sillabe identiche, pi¨ spaziate.
Pattern of 15-24, regularly spaced, quick (10-12 per second), equal, harsh short syllables, followed by 2-4 more widely spaced, identical syllables.
La responsabilitÓ per la scorretta identificazione della specie dal canto Ŕ esclusivamente mia
Responsibility for incorrect species identification from the song is exclusively mine