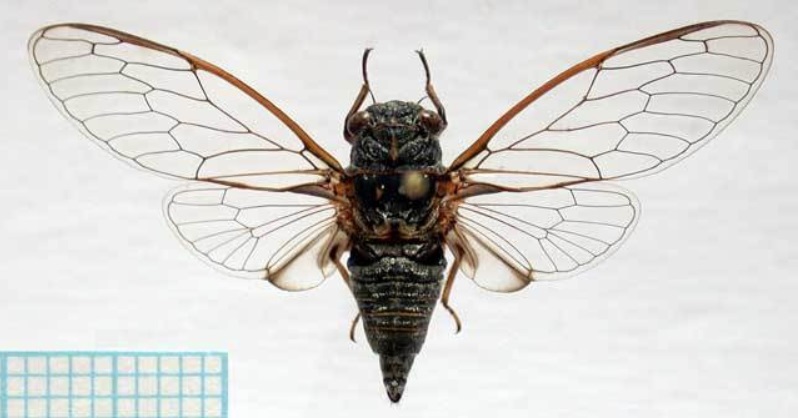 Tettigettula_pygmaea - Photo: Cicadasong.eu
Click su qualsiasi immagine per ascoltare il mio campione audio (54.3Kb). Dispongo di registrazioni molto più lunghe dello stesso canto.
Click on any image to listen to my audio sample (54.3Kb). I have available much longer recordings of the same song.
Descrizione canto
Canta di giorno, con un verso ripetuto circa tre volte al secondo, costituito da tre click iniziali ognuno della durata di circa 2 centesimi di secondo, e una pausa più lunga (4 centesimi di secondo) tra il primo e i successivi due, seguiti da un più lungo e aspro ronzio, della durata di circa 2 decimi di secondo.
Sings during the day, with an echeme repeated around three times per second, made by three initial clicks each lasting around 0.02sec , and a longer pause (0.04sec) between the first and the following two, followed by a longer and harsh buzz lasting around 0.2sec.
La responsabilità per la scorretta identificazione della specie dal canto è esclusivamente mia
Responsibility for incorrect species identification from the song is exclusively mine