Modalità video suggerita:1024x768 16 M colori
Suggested Video Mode: 1024x768 16 M Colors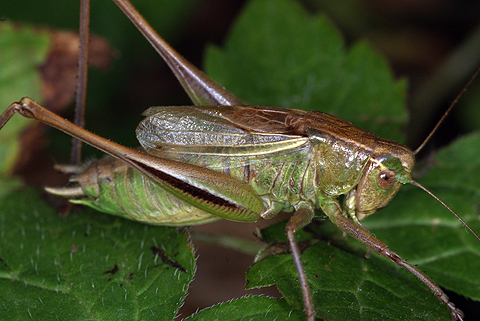 Bicolorana bicolor - Photo: Cesare Brizio
Click su qualsiasi immagine per ascoltare il mio campione audio (150Kb). Dispongo di registrazioni molto più lunghe dello stesso canto.
Click on any image to listen to my audio sample (150Kb). I have available much longer recordings of the same song.
Descrizione canto tratta da:&nbsp/&nbspSong description excerpted from: P. Fontana, F.M. Buzzetti, A. Cogo,B. Odè – Guida al riconoscimento di Cavallette, Grilli, Mantidi e Insetti affini del Veneto – Guide Natura / 1 – Museo Naturalistico Archeologico di Vicenza (Libro / Book + Audio CD)

Questa specie canta soprattutto durante il giorno. Il canto consiste in una lunga sequenza di suoni ticchettanti / ronzanti. Ogni elemento del canto (verso) è composto da tre sillabe che rendono caratteristico il ritmo del canto. I versi sono ripetuti con frequenza di 15 - 25 al sec.
The species mainly sings in the daytime. The song consists of a long sequence with a ticking/buzzing sound. Every element of the song (echeme) consists of three syllabes that give a special quality to the rythm of the song. Echemes are repeated at the rate of 15 - 25/s.
La responsabilità per la scorretta identificazione della specie dal canto è esclusivamente mia
Responsibility for incorrect species identification from the song is exclusively mine
Spettrogramma del mio campione audio / Spectrogram of my audio sample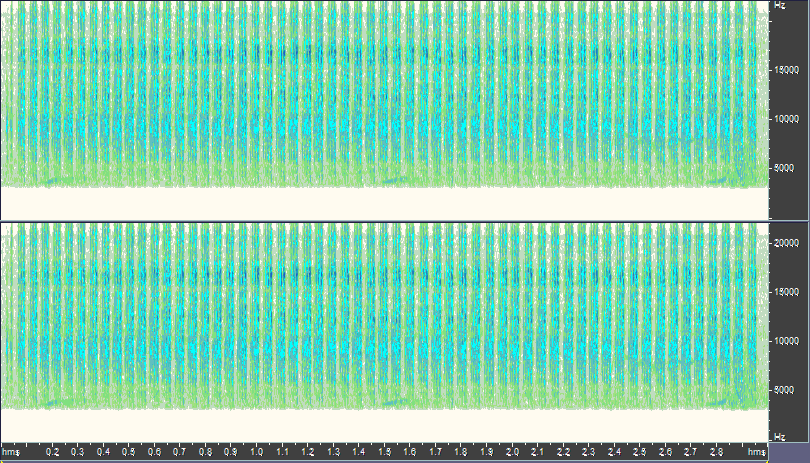 Oscillogramma del mio campione audio / Oscillogram of my audio sample