Modalità video suggerita:1024x768 16 M colori
Suggested Video Mode: 1024x768 16 M Colors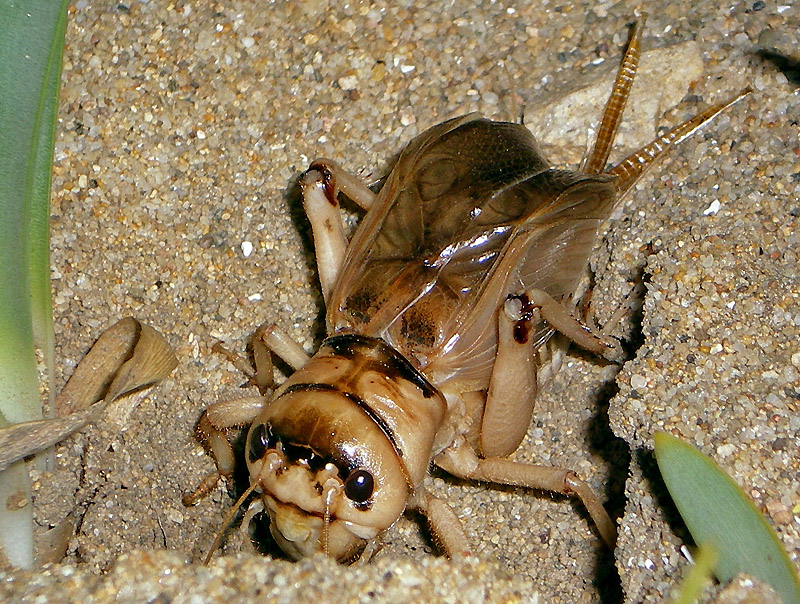 Brachytrupes megacephalus - Photo: Cesare Brizio
Click su qualsiasi immagine per ascoltare il mio campione audio (159Kb). Dispongo di registrazioni molto più lunghe dello stesso canto.
Click on any image to listen to my audio sample (159Kb). I have available much longer recordings of the same song.
Descrizione canto tratta da:&nbsp/&nbspSong description excerpted from: Fauna d'Italia volume XLVIII - ORTHOPTERA – BRUNO MASSA, PAOLO FONTANA, FILIPPO M. BUZZETTI, ROY KLEUKERS, BAUDEWIJN ODÉ - Edizioni Calderini (Libro / Book + Audio DVD)

Inizia a cantare all'imbrunire e il canto dura per circa un'ora, poco più. Canta proprio davanti la sua tana, pronto a fuggire dentro al minimo disturbo. Il canto di richiamo è una serie continua di sillabe ripetute molto velocemente (circa 130/sec.). Il picco di frequenza del canto è a circa 6 kHz.
It begins to sing at first darkness and the song lasts for about an hour, or slightly more. Sings right in front of his burrow, ready to escape at the slightest disturb. The calling song is a continuous series of syllables repeated very fast (about 130/sec.). The frequency peak of the song is around 6 kHz.
La responsabilità per la scorretta identificazione della specie dal canto è esclusivamente mia
Responsibility for incorrect species identification from the song is exclusively mine
Spettrogramma del mio campione audio / Spectrogram of my audio sample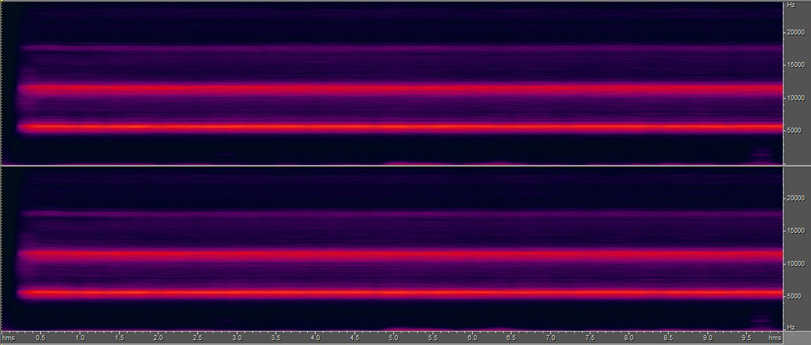 Oscillogramma del mio campione audio / Oscillogram of my audio sample