Modalità video suggerita:1024x768 16 M colori
Suggested Video Mode: 1024x768 16 M Colors


Ctenodecticus bolivari - Photo: Cesare Brizio
Click su qualsiasi immagine per ascoltare il mio campione audio (162Kb). Dispongo di registrazioni molto pi¨ lunghe dello stesso canto.
Click on any image to listen to my audio sample (162Kb). I have available much longer recordings of the same song.
Descrizione canto:&nbsp/&nbspSong description:
C. bolivari Ŕ stato registrato al crepuscolo. Il canto Ŕ composto da sequenze estremamente regolari di deboli ticchettii, spesso perduranti per minuti. La sequenza Ŕ raramente interrotta. Il canto Ŕ quasi inudibile.
C. bolivari was recorded at dusk. The song consists of extremely regular sequences of faint ticks, often lasting for minutes. The sequence is rarely interrupted. The song is barely audible.
La responsabilitÓ per la scorretta identificazione della specie dal canto Ŕ esclusivamente mia
Responsibility for incorrect species identification from the song is exclusively mine
Spettrogramma del mio campione audio / Spectrogram of my audio sample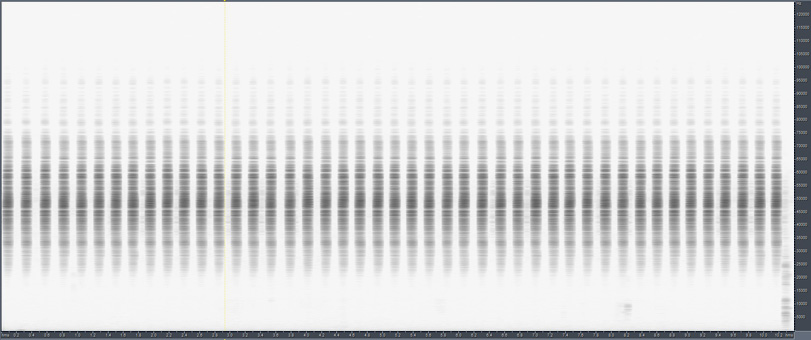 Oscillogramma del mio campione audio / Oscillogram of my audio sample