Other shells I collect - Phasianellidae, Columbellidae and small Nerites - Altre conchiglie che colleziono - Phasianellidae, Columbellidae e piccole Nerite
Not only Olives and Nerites

- Non solo Olive e Nerite

Even though my main conchological interest is my Oliva shells collection, I also keep a small number of Nerites, of Phasianellidae, and of a few species of Columbellidae, all small shells displaying a diversity of regular patterns. I tried to document that diversity by placing side to side several representative specimens.

Anche se il mio principale interesse conchiliologico resta la mia collezione di Olive, possiedo anche un piccolo numero di Neritidae, di Phasianellide e di qualche specie di Columbellidae, tutte piccole conchiglie che mostrano una grande varietà di disegni regolari. Ho cercato di documentare tale diversità mettendo fianco a fianco diversi esemplari rappresentativi.
---
Pictocolumbella ocellata (Link, 1807) - Columbellidae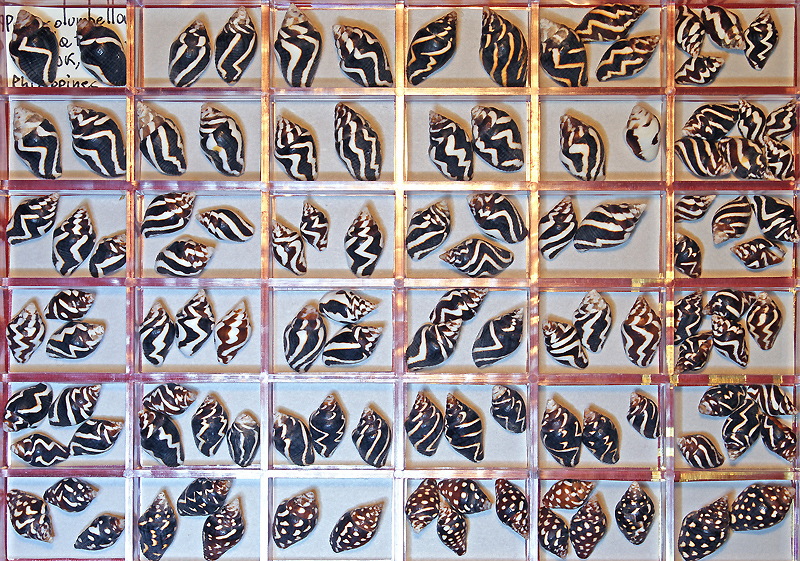 ---
Phasianella solida (Born, 1778) - Phasianellidae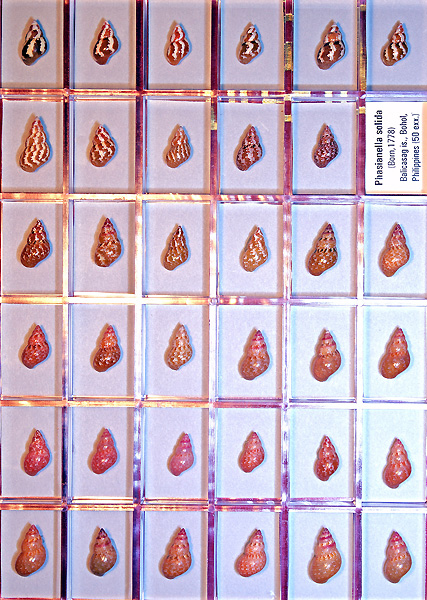 ---
Phasianella solida (Born, 1778) + Phasianella variegata Lamarck, 1822 - Phasianellidae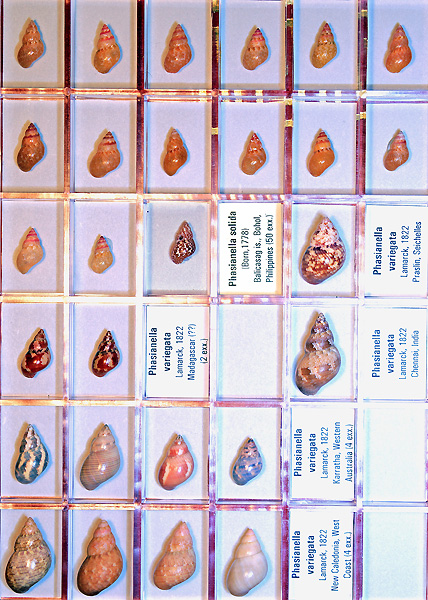 ---
Clithon oualaniense (Lesson, 1831) - Neritidae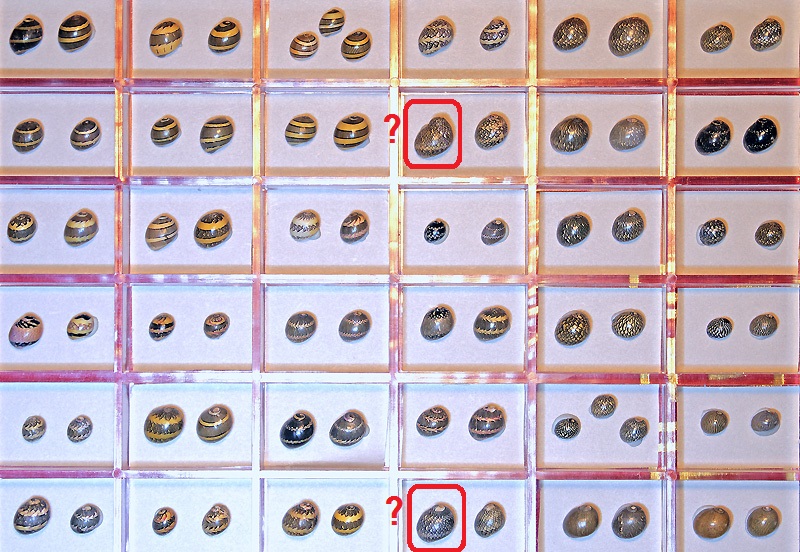 As friend Dave Rolfe helpfully pointed out, there is a couple of other species in with the oulaniensis, could be Clithon squarrosum (Récluz, 1843). Second and bottom rows, fourth from left, left hand shells.
❦